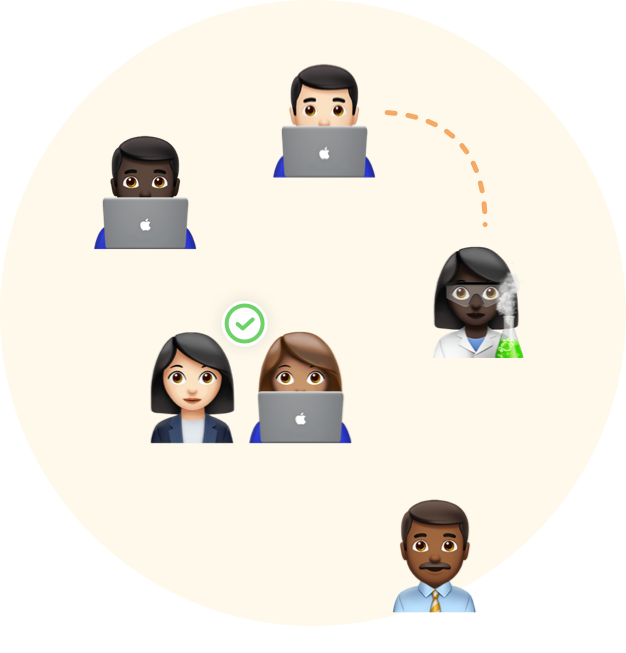 Co-Founder Matching
YC's free online platform for finding a high-quality co-founder
Match with co-founders based on your preferences for interests, skills, location, and more, and start building your company.

Thousands of co-founders await
Join the largest co-founder matching platform to find the strongest candidate that's right for you.

Over 100,000 matches made
We will match you with co-founders that best fit you based on what you're looking for.

Quality founders, pre-screened
We vet founders to ensure a high-quality match for everyone.
👩🏽‍💻👨🏻‍💻
How does it work?
Create a profile and tell us about yourself and your preferences for a co-founder.
Once approved, we'll show you profiles that fit your preferences.
If a profile piques your interest, send a personalized message to invite them to connect.
If they accept your invite, that's a match! We recommend meeting ASAP and working together on a trial project.
Start finding your perfect startup co-founder!
It's free and thousands of founders are looking to collaborate.